Why do some couples delay their divorce?
It's always a sad time when a couple decides to divorce. The relationship has not worked, and it's a difficult situation for both parties. But couples want to make a fresh start and want to end things as soon as they can.
However, divorce is a long process with most divorces taking six months – or longer, depending on how complicated it is to reach a financial agreement. Despite this long time frame, many couples actually end up delaying their divorce. They may have both decided it's the only way forward, but circumstances mean they can't divorce just yet.
Here are the main two reasons why couples are delaying their divorce.
For the sake of the kids
A lot of married couples decide to stay married for longer than they truly want if they have children. They wait until they reach an older age before they take the step of getting divorced. In fact, new research from Direct Line has found that 7.6 million parents stay together as a married couple due to the kids – and this is in the UK alone.
Their main concern is what the negative impact will be on the children if they do split up. They might have seen other families where children have acted out since their parents have split up, or they might have gone through a divorce in their own family and seen the impact it has on the kids. After all, children can rebel and their grades can drop after a divorce. A lot of parents worry that, if they divorce, their children might end up being bullied or left emotionally vulnerable.
A lot of couples also feel kids have a better childhood if they grow up with both of their parents living at home. They don't want to negatively affect their child's memories by putting them through a painful breakup. A lot of couples also worry about the implications for the kids when they have to take care of them on their own. After all, they want them to have a secure and happy future.
It's worth remembering, however, that research also shows that kids are happier in a calm, argument-free environment, even if that means their parents have separated.
Can't afford to divorce
A lot of couples end up delaying divorce proceedings, as they just can't afford to go through the process. It's not cheap if you're looking to divorce your partner; the court fee to file for your divorce or dissolution is £550 in the UK, for example, and this is only the beginning. Solicitors' fees can quickly mount up to reach some truly astronomical sums.
For a lot of people, of course, the expense of this process is just too much. If they're working part-time, or even a stay at home parent, a divorce can be particularly challenging. As much as they might want or need a divorce, the financial vulnerability these parents will be opening themselves up to may mean they delay the divorce indefinitely.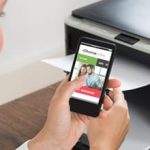 View Our Online Divorce Services Today
We have a range of award-winning online divorce services that will help save you time, stress and money when getting divorced.